Brazilian Jiu Jitsu Classes Will Show You How To Grapple With Any Challenge
Brazilian Jiu Jitsu is a combat sport, a self-defense system, a fitness program, and a community. By using superior positioning and leverage, Brazilian Jiu Jitsu teaches how a smaller person can defeat a larger opponent by using technique and strategy. At Krav Maga New York, we teach BJJ classes that are oriented around your individual goals -- whether you're here to strive toward your next belt, lose weight, build muscle, or enjoy a powerful sense of camaraderie, our program has everything you need to succeed.
Just fill out the short form on your screen to learn more!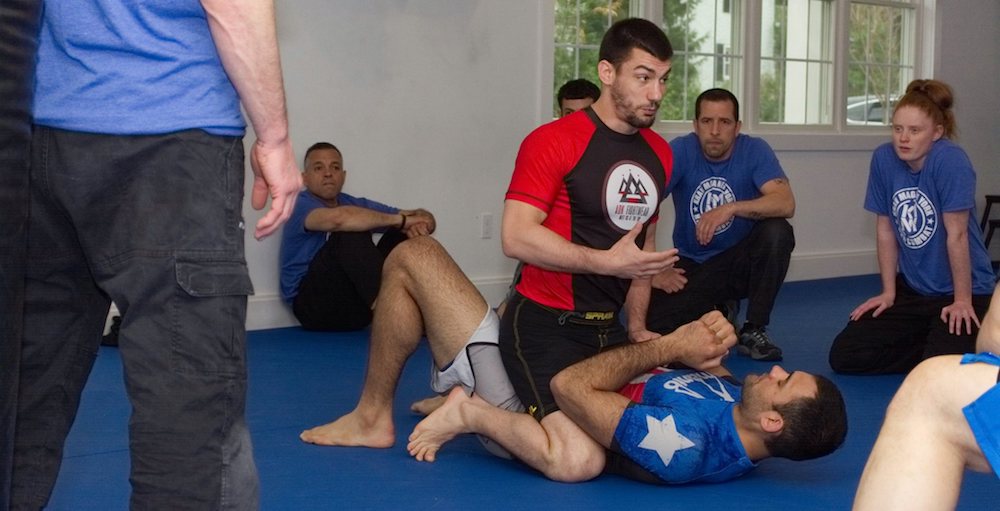 Brazilian Jiu Jitsu Offers A Dynamic Fitness System
Whether you want to practice BJJ to learn self-defense, compete in tournaments, or to simply revitalize your fitness, Krav Maga New York provide you with the personalized guidance and coaching you need to achieve your goals. Our training focuses on gaining a dominant position without the use of strikes, allowing members to practice at full strength and speed with a low risk of injury.
The effort used to dominate a BJJ exchange has helped people from all around Somers develop powerful core muscles, create sustainable weight loss, and build toned muscles. For many, BJJ has become their new passion!
Join us for Brazilian Jiu Jitsu Classes in Somers that will help you:
Shed unwanted pounds & build a powerful core
Develop full-body strength & flexibility
Learn practical self-defense skills & submission strategies
Ignite your passion for fitness
BJJ Will Has Mental & Spiritual Benefits
Aside from improving your physical health and wellness, practicing Brazilian Jiu Jitsu at Krav Maga New York will also help you experience reduced stress and anxiety, have more energy in everyday life, and become more confident in your body. Come, train, and discover how we've helped men and women across Somers, Croton Falls, and Purdys build better health and happier lives.
Training in Brazilian Jiu Jitsu could offer you:
Reduced stress & anxiety in your daily life
Better sleep & boosted energy
Heightened confidence & focus
A passionate community to cheer you on
Join Us In Somers For Your First BJJ Class!
No matter your goals, our team at Krav Maga New York has your back. Get access to a dynamic fitness routine that will have you itching for your next class -- with our diverse online specials, it's easier than ever to get started. Sign up for your first BJJ class or join us in Somers to begin your journey today!
Just fill out the short form on your screen to take the first step!