Krav Maga-style Fitness Classes Will Help You Reclaim Your Body, Rejuvenate Your Mind, & Revitalize Your Spirit!
From Hollywood stars to average folks across Somers, Croton Falls, and Purdys, Krav Maga workouts are favored for their ability to augment total-body fitness, build real-world self-defense skills, and create a spirited, fun, and supportive environment! Our Fitness Classes offer unlimited participation, and you can start them at any time -- regardless of your age, ability, or fitness level. Krav Maga New York is proud to offer a variety of options to accommodate your schedule and unique needs, giving you an intense workout where you can go at your own pace.
Just fill out the short form on your screen to learn more!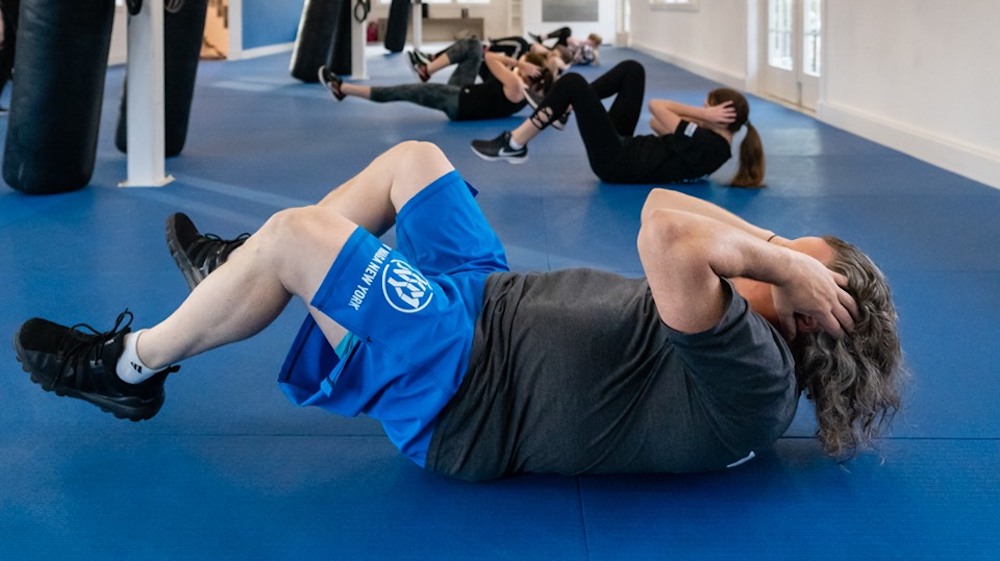 Our Fitness Classes Pack A Real Punch
Our facility in Somers has all of the latest gear and equipment, allowing us to offer Krav Maga-style workouts that incorporate elements of boxing, kickboxing, heavy bag work, kettlebell and ring exercises, yoga, and Olympic training. Each of our fitness classes is the perfect blend of healthy cardio fitness and a true martial skillset.
It's hard work, but our instructors are talented and caring, taking a personalized and hands-on approach to your needs. Your classmates will support and uplift you. The rewards, both physical and emotional, are endless. Others will notice your newfound confidence and your transformed physique. The journey begins here at Krav Maga New York.
Join us for fitness classes that will:
Give you a high-quality workout that you can pursue at your own pace
Instill confidence & teach practical self-defense skills
Provide you with access to world-class instructors
Connect you with an amazing community that will motivate, uplift, & support you
Enroll in Somers' Favorite Fitness Classes Now!
Our members come to us from across the Somers area, including Croton Falls, Purdys, Yorktown, Mahopac, and more. They come to Krav Maga New York for fitness classes that will help them achieve the mental and physical goals they've set, and because we can genuinely help them thrive. With so many special intro offers to choose from, there's no reason not to begin your fitness journey today.
Just fill out the short form on your screen to get started!