Our Krav Maga Personal Training Will Guide You To Success
If you want to take your Krav Maga training to the next level with focused one-on-one personal training sessions, we have what you need at Krav Maga New York. Aside from offering flexibility in terms of scheduling, our personal training allows you to pick the preferred method of training and the curriculum. Krav Maga Personal Training is best-suited for individuals with limited time and specific needs, or to kickstart your training before you delve into your standard classes.
Join us in Somers to get started with Krav Maga Personal Training. Just fill out the short form on your screen to learn more!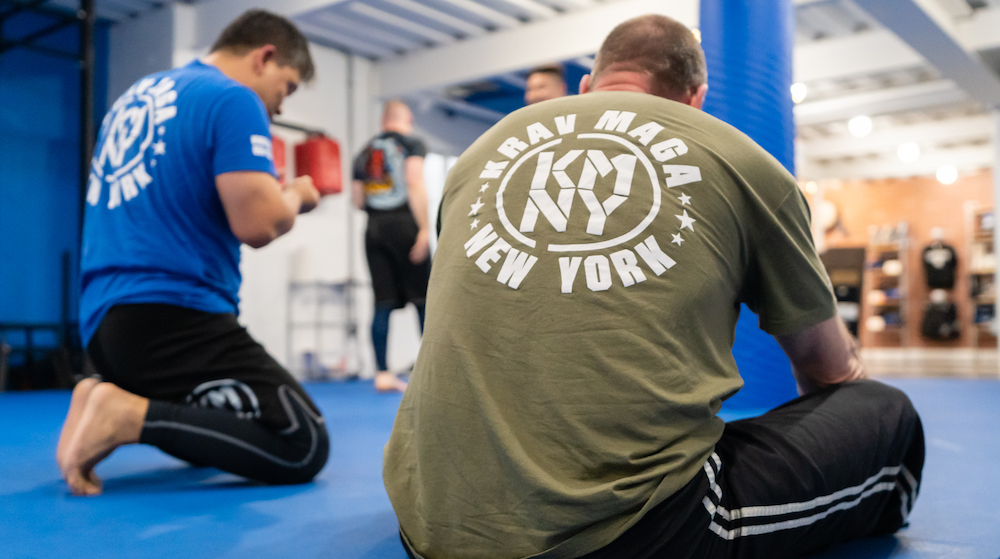 How Can Personal Training Help You Grow?
Personal Training will offer you the opportunity to advance your skills, sharpen your technique, and achieve your personal goals. Whether you have individual needs that aren't being addressed in regular class time, our normal schedule doesn't work for you, or if you simply want the one-on-one attention that our Krav Maga Personal Training program offers, our instructors at Krav Maga New York are happy to work with you.
Our Personal Training program here in Somers offers:
Flexible, one-on-one Krav Maga training
Lessons that cater to your individual needs
The ability to review new techniques or get a head start
Personalized feedback to help you advance quickly
Join Us For Krav Maga Personal Training in Somers!

Our team at Krav Maga New York is happy to help you with any aspect of your training. Whether you need a flexible timetable or individual attention, consult with one of our instructors about our Personal Training program today and we'll talk through how we can best help you accomplish your goals.
Just fill out the short form on your screen to get started today!