Krav Maga-style Self-Defense For Women Only
Our Krav Maga Women program delivers martial arts-quality fitness and easy-to-learn self-defense techniques especially designed for people like you. That's why we run a weekly self-defense class strictly for women. In these classes, women have every opportunity to become just as good at self-defense as men... if not better!
At Krav Maga New York, we're offering Women's Self-Defense classes taught by one of the only female Black Belt Instructors in the United States. Women learn more than just physical skills: they learn about boundaries, aggression, danger, the importance of awareness and avoidance, and how to out-think a potential aggressor. Regardless of your age, strength, size, or ability, join us in Somers to learn from a woman how to take down a man in self-defense.
Just fill out the short form on your screen to learn more!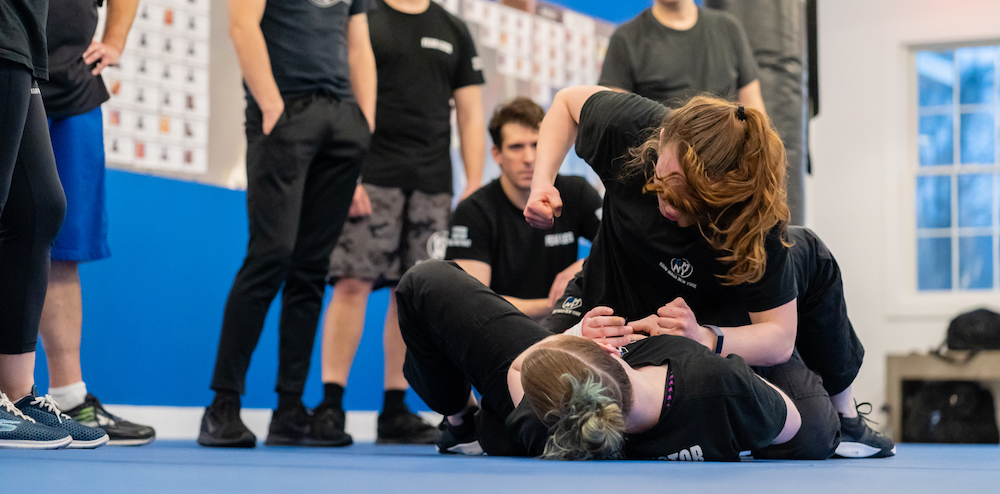 Women's Self-Defense & Fitness All In One Place
Throughout our Krav Maga Women program, you'll learn how to protect yourself, maintain situational awareness, and gain the ability to fight back in any situation. We pride ourselves on helping women in our community stay safe, whether they come to us from Somers or elsewhere, and on providing the best Krav Maga training New York has to offer. Join us today for our Women's Self-Defense classes and learn to live fearlessly.
Plus, you'll get fit, burn calories, and be able to take pride in your new, elite skill set!
Get started on Women's Krav Maga classes that offer:
Easy-to-learn self-defense techniques for any situation
How to identify danger signs and act before the threat is imminent
A great, total-body workout for any fitness level
An incredible community of women to support & motivate you
Get Started On Your First Women's Self-Defense Class Today!
Discover every tool you need to live your life with complete confidence. No matter where your travels take you, Krav Maga New York can help you stay safe and enjoy the body you've always wanted. Come see in Somers for our weekly Women's Self-Defense class!
Just fill out the short form on your screen to take the first step!