Even if you do nothing more than take an introduction class at Krav Maga New York, you will get something out of it.
"As someone who has studied traditional martial arts for the last 30-plus years, I am confident that I know what a great school looks like...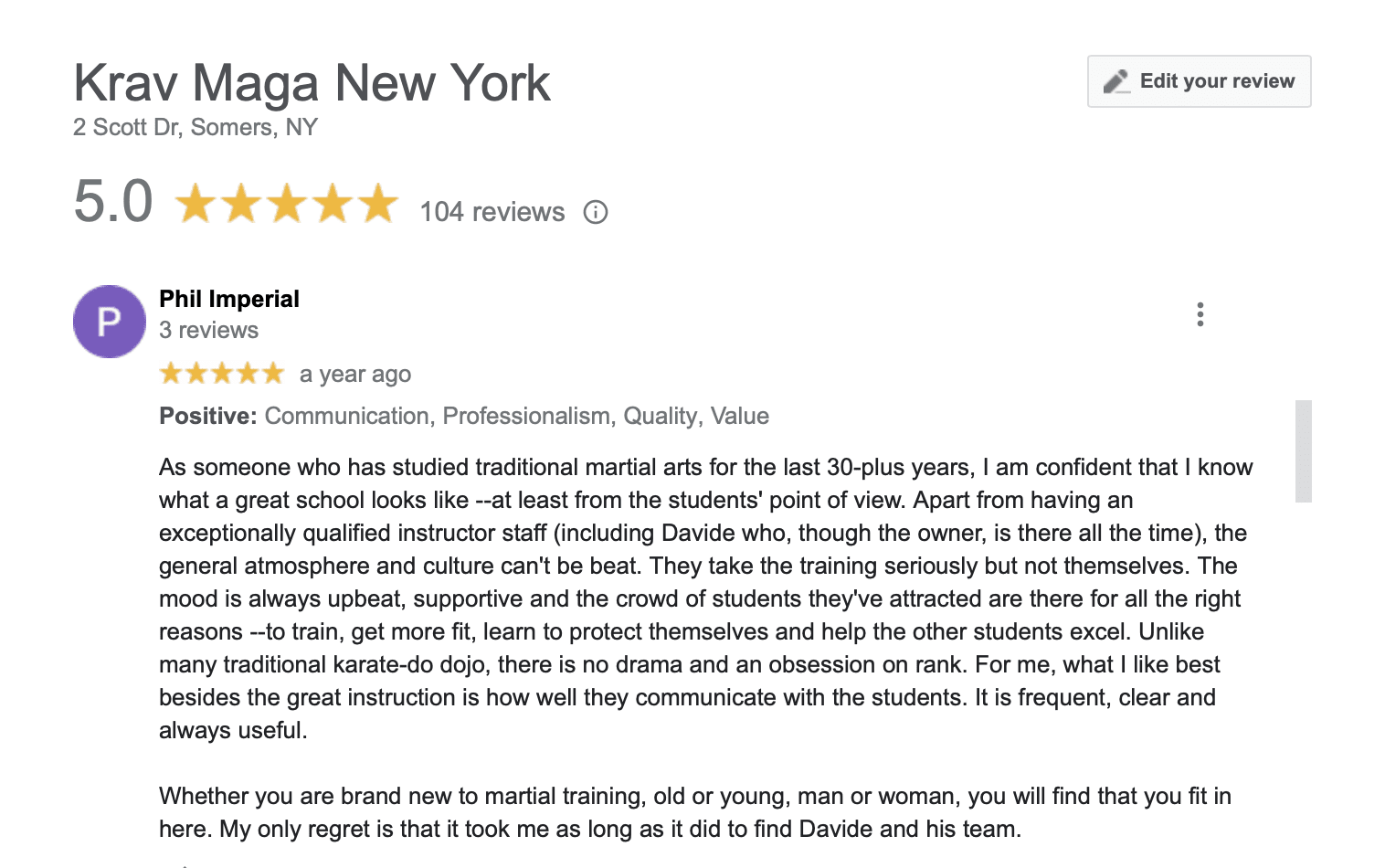 Whether you are here to get in shape, to learn self-defense skills, to improve on what you already know, or all of the above, this is a very special place.
I've never been a fan of gym's. But this place is true to its word! I struggle at every class and every instructor is supportive and helps you modify any exercise to help you along!